---
Programmed Overhaul
---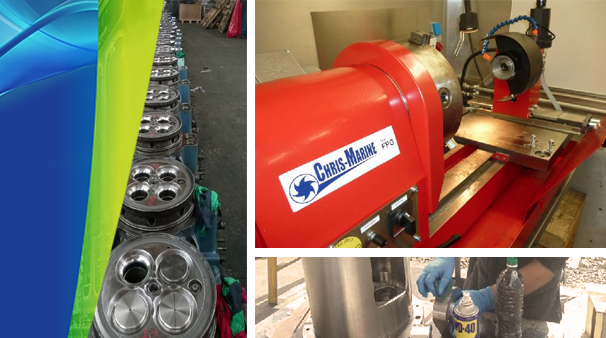 10 months maintenance work
6 working groups, 118 at the highest point.
Engine part supply
Technical guarantee
Maintenance activities schedule
Review of maintenance activities according to the operation reality, fuel and supplies.
Coordinating supplies and parts, reviewing inventory lists.
Maintenance schedule
Coordinating parts and supplies delivery
Activities timetable and technical guarantees.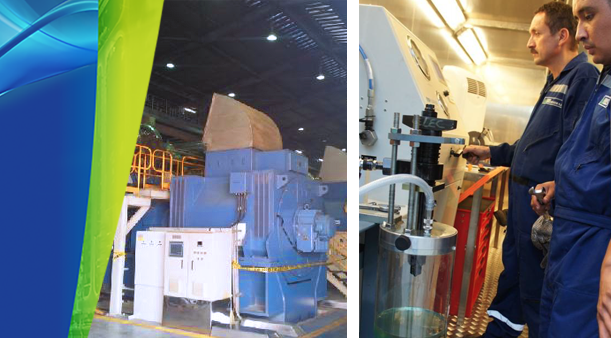 Predictive Services
---
We have a specialized service to collect and analyze operational data. This is vital to develop predictive maintenance activities, to calculate equipment performance and troubleshooting.
Preventive diagnosis in the following parts:
Damaged bearings
Turbochargers problems
Ignition system deficiencies
Air/gas circuit obstruction
Imbalance cylinders peak pressures
Cylinders lack of airtightness because of valves or pistons
Connecting rods mechanical overloading
Excessive vibrations
Power or performance discrepancy

Corrective activities
---
National and international specialized personnel conduct corrective activities in engines, turbochargers and auxiliary equipment.
Preventive diagnosis:
Supplies and parts logistic are done according to the needed corrective activity.
Every task or activity must be in compliance with our principles security and health.
The personnel in charge of the corrective activities is constantly trained and work under strict protocols
We provide technical guarantee.
Corrective works
---
Complete restoration of the Generation Engine 9H21/32
Cranckshaft replacement, highly specialized task on Engine 18H32/40
Bearing replacement in rocker arm, generator HYUNDAY MAN 700 Kw
Complete restoration of burned engine 8H32/40
Recuperation and balance of Napier turbocharger 397 and engine 8H32/40
Replacement of engine 9H21/32



Engine combustion system dismantling
Separating the engine from the base
Crankshaft cleaning, flushing and lubrication channel inspection
Damaged crankshaft displacement.
Due inspections
New crankshaft hoisting
Connection of the new crankshaft
Final installation
Power stations improvements
---
Engine combustion system dismantling.
Implementing the new turbocharger washing system
Design, provision, installation and operating tests of decanter filter of gasses on the sump.
Design, provision, installation and operating tests of filters for oil cleaning in air filters.
Air charger cooling system's differential in pressure meters installation.
Sump oil filtration system installation.
Fuel blender installation
Experience
---
Design and installation of technical improvements in Power plants in the following areas:
Fuel treatment
Refrigeration
Scada upgrade
Auxiliary equipment
Parts supply
---
We are authorized distributors for Hyundai Heavy Industries Co. Ltd., a Korean company that is worldwide well known for the quality of their products and permanent innovation of their services.

The engineering and machinery division in Hyundai Heavy Industries lead around the world the production of electricity generation equipment.